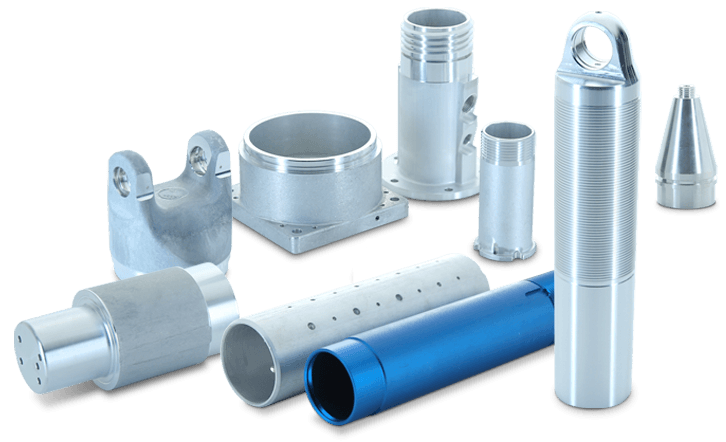 Committed to providing the highest quality impact extrusions
Thunderbird Metals is a leading U.S.-based aluminum and steel impact extrusion contract manufacturer. With multiple locations totaling more than 400,000 square feet, state-of-the-art presses, and automated processes, we have the capacity and scale to support OEMs across a broad range of markets and applications. Our experienced teams quickly produce near-net shapes, custom-engineered to our customers' specifications, allowing tight-tolerance finished parts to be completed faster. Our process reduces raw material costs, minimizes machining times, and maximizes strength and performance. We offer end-to-end solutions, from engineering and design, tool and die, manufacturing, and secondary finishing services that streamline your operations.
As a Thunderbird company, we benefit from leadership that takes pride in the success of American manufacturing. Our customers benefit from the expertise and integrated solutions shared across the Thunderbird family of companies. We exceed customer expectations and achieve higher levels of growth as Thunderbird invests in cutting-edge technology, provides solid financial backing, and supports ongoing marketing efforts. As we improve, so does your business.